Washington, DC has always been considered a hub for both small and large businesses. In 2016, DC was considered one of the top three areas in the nation to start a business.
With the number of businesses in the area, commercial buildings are going to take damage.
Whether these damages are from acts of nature, vandalism, or structural issues knowing where to seek out proper repairs is imperative to any business owner. This is especially true when it comes to doors.
Doors are considered a necessity for any commercial building. Welcoming employees, customers, and potential business associates rely on having a safe and well-maintained entry area.
If you are in need of commercial door repair to get your business back in tip-top shape, read on below to learn more about the best places to get commercial door repair in the DC area.
Reasons You May Need Commercial Door Repair
Commercial door repairs aren't only for the door itself. Locking mechanisms and the inner hardware should also be well-maintained to keep your business safe.
Unfortunately, no matter how hard you work to keep your commercial building up to code, damages are bound to happen.
With our inability to predict what Mother Nature has in store high winds, heavy rains, and even snow have the ability to damage a door. During these acts of nature, debris often finds its way to local businesses and leaves the need for repairs in its wake.
Crime is another way commercial doors can become damaged. Every city in the nation experiences robberies or attempted break-ins. These acts often happen at night when no one is on the premises. To avoid persistent problems with vandals or burglars, seeking door repairs immediately is advised.
Common wear and tear is possibly the biggest reason a commercial door may need repairs. Hinges, deadbolts, and even the door itself may easily fall into despair as years of use take their toll.
With the many different types of commercial doors available, having a repair team that is well-versed in multiple types of repairs is essential. This will allow you to reach out to them at any time with issues. Whether it's day or night, a quick message to your trusted commercial door replacement team in DC will put you on their radar for future work orders.
Types of Commercial Door Repairs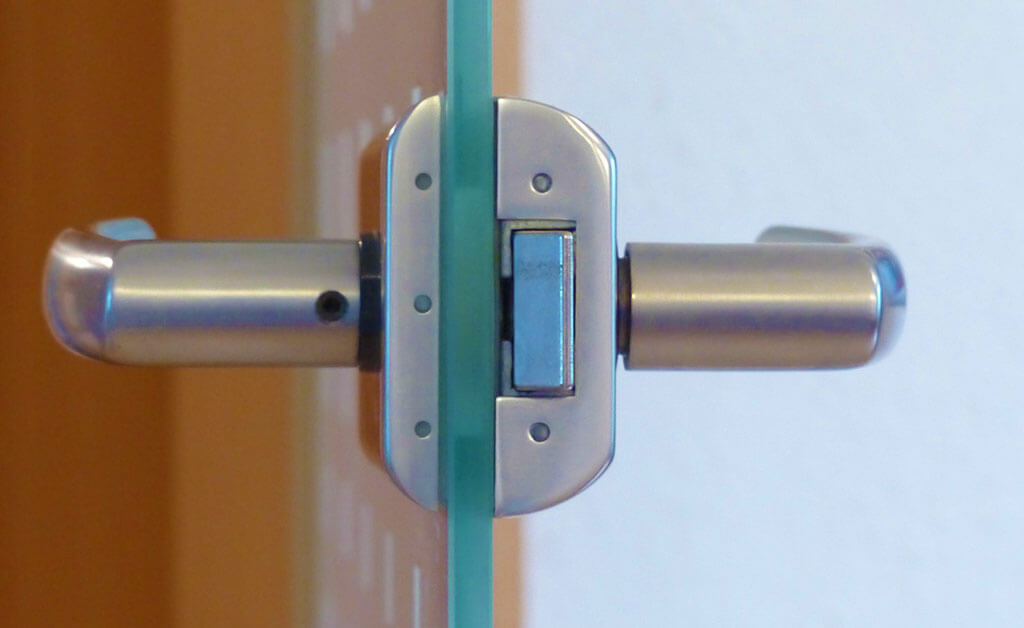 Some business buildings have garage doors. Others have glass doors. No matter what type of door you've chosen for your commercial building, expect repairs to be needed.
Commercial glass door repair is especially common. According to the type of glass used in your entryway, breaks often take place.
Heavy use, the slamming of doors, or even accidental damage from employees often happens with glass. In instances where locks become damaged, attempting to open the door can result in bigger issues.
Many businesses in the DC area use garage doors. This makes accessing stock or equipment easier. When these doors begin to age, problems arise that require attention from professionals.
If you notice your building's garage door isn't opening properly, it's time for a commercial garage door repair or replacement. Although very dependable, these doors will show signs of age. If your building has been around for a bit, chances are, the doors have too.
Steel and fireproof doors are great for businesses. These types of doors offer advanced protections and problems. When facing issues with locks or structural damage with these types of doors, a professional should always be consulted.
As you can see, no matter the type of door you use, even automatic doors, you will eventually experience issues. Staying on top of all aspects of keeping your commercial building maintained will ensure these types of issues don't impact your business or cash flow.
Routine Maintenance is a Smart Business Decision
Would you allow your business's HVAC system to run for years without a routine checkup? Of course, you wouldn't. The same care should be given to your doors and locking mechanisms.
Our entryways are often neglected. That isn't necessarily your fault. Many of us find it easy to walk through the same doors several times daily and not think twice about how it's holding up.
If you truly want to do your business service, consider having a routine checkup done on all your doors.
By contacting a local DC repair service, you can have all entryways into your building inspected. These professionals will take note of any structural issues and ensure your locks are secure. The ability to trust your business's locks will let you sleep easier at night.
Choosing a Repair Service for Your Business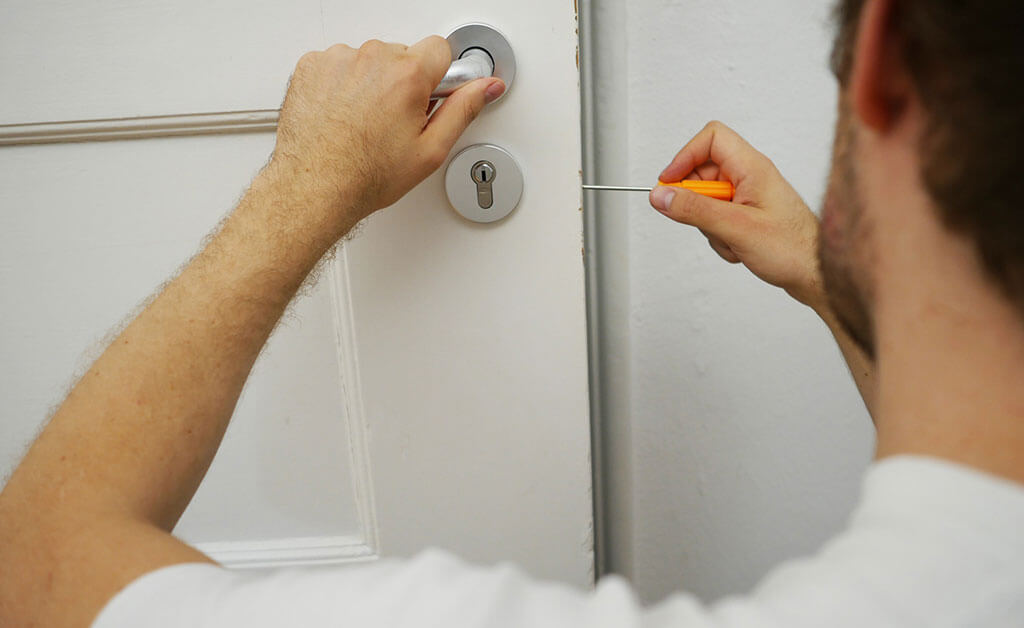 When choosing a repair company to work with, it's important to know what they offer. If you need commercial roll-up door repairs, research a company that offers this service. The same can be said for commercial overhead door repair.
By searching "commercial door repair near me" online you will find local companies who offer the services you need.
Once you find a commercial door repair company you're interested in, browse their website. This will give you an idea of the services they provide and the areas they service.
If you're still unsure about which repair company to turn to, consider looking at their online customer reviews. Whether you visit the Better Business Bureau or other review sites, you'll instantly learn how their customers feel about their service.
The Right Commercial Door Repair Company in DC
If you're looking for the right commercial door repair company in DC, we're here for you. Our team of professionals are both friendly and experienced in all types of door repairs and lockouts.
Feel free to contact us for a quote or to learn more about the services we provide in the DC area.