Enhance Your Home with Expert Door Replacement Services in DC, Maryland, and Washington DC
Discover our door replacement services that meticulously designed to complement every room within your Maryland home. Elevate your living areas with a fresh and contemporary aesthetic. The presence of outdated and unappealing doors, clashing with the visual harmony of your rooms, can notably diminish the overall allure of your home.
By embracing our innovative door options, you not only augment the visual charm but also fortify the security of your residence in MD. Our cutting-edge locks deliver a sense of assurance, ensuring the safety and contentment of homeowners. With years of experience in the industry, our specialists consistently cater to clients with a commitment to high quality and durability.
Our customer service, born from years of experience, is unparalleled. We secure the distinct needs of our clients and prioritize customer satisfaction with durable and highest-quality installation and replacement services.
Contact us today for estimate measurement and seamlessly experience our impeccable door solutions that align perfectly with your unique requirements.
Enhance Your Home with Door Replacement Residential Doors in Washington DC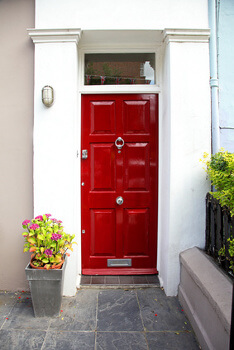 At DC Local Locksmith Experts, we specialize in offering residential doors for your home, no matter what type you need. We excel in giving fast and friendly services, including door installation, door repair, and replacement services. When you call us, we will set you up with a reputable sales agent who will talk you through the process of purchasing the specific door for your needs with upfront pricing, so you don't suffer from sticker shock after the work is complete! We will strive to make sure that the door you want fits in your budget, and that you are happy with all work done to your home, both inside and out.
Our Commitment: Unparalleled Door Repair, Replacement Services from a Reliable Door Company
We know choosing any company can be a daunting experience. But it won't be when you buy residential doors from us, because we are the best and fastest in the business. We offer a unique service, and that is 24/7 DC door services. That's right; you don't have to wait if you have an emergency on your hands! We will come to you to replace or repair your door if you have a problem in the middle of the night. Our fast and friendly mobile technicians are on call to cater to all your needs, even if you need us at 3 a.m. Sunday morning. We employ only the most reliable and reputable employees to do business with you and are always open to any feedback, comments, or concerns.
Discover Our Offering: Quality Exterior Doors for Your Utmost Satisfaction
At DC Local Locksmith Experts, we offer a number of services for your residential home. Interior door installation is one of them. We have a door for every room of your home if you decide to upgrade to a fresh new look! Nothing can bring down the aesthetic look of a home faster than an old and ugly door that doesn't fit the decor of the room. New doors can also increase the value of a home that is on the market to sell. With our upfront pricing, you can choose the doors you want with confidence, knowing you won't be shocked when the bill comes.
Door replacement services:
pocket doors
closet doors
pantry doors
bedroom doors
bathroom doors
French doors
bi-fold doors
interior doors
exterior doors
front doors
entry doors
patio doors
sliding glass doors
garage doors
We also offer doggie doors and other pet doors for your four-legged friends! We know there is nothing as important to you as making sure your pet has a safe door to get in and out of all day.
Premier Additional Locksmith Services: Elevating Your Experience
At DC Local Locksmith Experts, we don't just offer residential doors. Our services also include repair on your existing doors, whenever you need it. Remember, we offer 24/7 DC door services, so if something happens late at night and you need your door fixed, we can get there ASAP to do it. We offer door frame repair, door hinge repair, and door jamb repair, and we guarantee to do the job right. We also do install and repair work, and if you need new door hardware or your current hardware repaired, we are the company to use.
There are many reasons you might need to have your door repaired, and you never know what time of day it may need to be done. One circumstance, although terrible, is dealing with a burglary. The thief breaks your door or door jamb in the process of vandalizing your home and you need it fixed right away. Another scenario could be an accident that occurs because of the weather, such as a tree falling into an exterior door during a storm, or the door jamb warping because of extreme heat. Whatever the case may be, we will come out at all hours of the day or night to either fix the problem or replace the door. 
Choose Us Today for Replacement Doors in Washington and Our Satisfaction Guarantee
We offer a reliable service to any and all customers who need either repair work on their residential doors, a replacement door, or just a brand new door in the home. We are a bonded and insured company and offer upfront pricing at all times. Our selection of doors can't be beat…from sliding glass doors to closets to patios to even garage doors, we have what you are looking for. When you need a new door or door repair call DC Local Locksmith Experts.
DC Local Locksmith is your trusted locksmith company in Washington, DC.
FAQ 1: What services does your door company in DC provide?
We specialize in providing expert door replacement and installation services in Washington DC. Our skilled technicians are dedicated to enhancing the aesthetics and security of your home. As a trusted door company, we offer a range of solutions for residential and commercial properties. Explore our services today and experience the difference of professional installation done right.
FAQ 2: How do I request an estimate for door installation in Maryland and DC?
Requesting an estimate for door installation in Maryland and DC is easy. Simply reach out to us through our contact page or give us a call. Our knowledgeable team will be glad to assist you. As homeowners' top choice for door replacement, we provide accurate and tailored estimates to help you plan your project effectively.
FAQ 3: Are your front door installation services available in Washington DC?
Yes, our front door installation services are available in Washington DC. Whether you're looking to secure your entryway or enhance the curb appeal of your home, our skilled technicians are ready to help. We specialize in creating elegant and secure entry doors that meet your preferences and insulate your home efficiently.
FAQ 4: What should I consider when choosing a commercial door for my establishment in DC?
Choosing the right commercial door for your establishment in DC is crucial for security and aesthetics. Our experts recommend considering factors such as durability, security features, and energy efficiency. With our range of commercial door options, you can tailor your selection to match your establishment's requirements.
FAQ 5: Why should I choose your expert technicians for door and lock repair in Maryland and DC?
When it comes to door and lock repair in Maryland and DC, our expert technicians stand out. With over 5 years of experience, we've established ourselves as professionals who get the job done right. You can rest assured that our skilled team will inspect, repair, and enhance your doors and locks to your satisfaction.
If it's an emergency don't hesitate