Locksmith Services In Northwest DC
Finding Reliable Locksmith Services In Northwest DC Has Never Been Easier!
Here's why:
You can always count on DC Local Locksmith to provide fast and affordable assistance 24-hours a day.
Our Mission
We strive to always provide the very best locksmith services to Northwest DC and the surrounding areas. With the highest level of integrity, we get the job done right, every time.
If you're in need of 24-hour locksmith services, you've come to the right place. We proudly offer residential, automotive and commercial locksmith services, as well as fast emergency lock and key assistance.
But that's not all…
Our highly skilled technicians have completed extensive training and are equipped to handle all of your locksmith and security issues, even the most complicated lock systems are no problem for our mobile team. Our trained professional are prepared with the right tools each and every time, so your needs will be met in record time!
We are proud to provide you with the following services:
24/7 mobile units, standing by and ready to take your call
Fast response times in emergency situations
Licensed, bonded and insured technicians
Friendly customer service
Fair and upfront pricing
Experience with the latest tools and technologies in the industry
---
Residential Locksmith Services To Keep Your Family Safe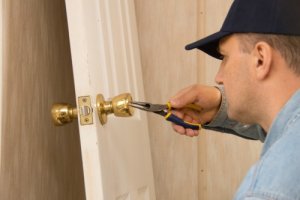 We are proud to provide the most extensive range of residential locksmith services in Northwest DC, such as:
Home Lockouts: You will never have to wait long to get back inside when you call us, even in the middle of the night.
Burglary Damage Repair: Our friendly technicians will repair your damaged locks quickly and make sure you feel safe in your home.
Broken Key Removal And Repair: Don't let a stuck or broken key ruin your day. We will extract the key and make you a new one right away.
---
Commercial Locksmith Services To Protect Your Local Business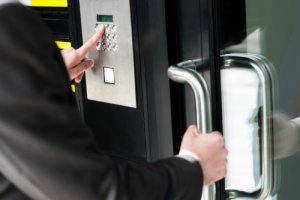 Need a locksmith for your commercial property? Well, check out these services we provide (just to name a few):
Office Lockouts: If you are running late for an important meeting and accidently left your presentation locked inside your office along with your keys, don't worry! We will arrive quickly and get you into your office fast.
Access Control Systems: Now, you can have complete control over who has access to certain areas of your business property. Different options include biometric locks, passcode protection and key card access.
Master Key Lock Systems: Forget the hassle of keeping track of multiple keys. Let us install a custom master key lock system for your property. This system is perfect for facilities with multiple tenants.
Automatic Door Closers: Save money on energy and protect your business with precision controlled door closers.
---
Automotive Locksmith Services In Northwest DC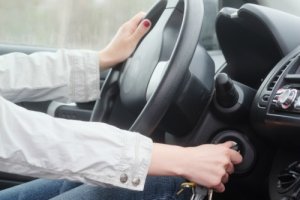 Don't get left out in the cold! Call one of our licensed automotive locksmiths at anytime.
Car Lockouts: Everyone loses track of their car keys every once in awhile. Whether your keys are locked inside your car or you have no clue where they are, just give us a call and we will come to the rescue. Best of all, you won't have to worry about any damage to your vehicle when our experts are on the job.
Car Key Replacement: We have the necessary tools and equipment to make new car keys for all types of vehicles, including foreign and domestic models. Our key replacement services include laser cut keys, car fobs and transponder keys.
Ignition Switch Repair: Is your key stuck in your ignition? Not to worry, we will arrive shortly after you call and repair your ignition switch to get you back on the road in no time.
---
Lock And Door Services
Our services include lock changes and rekeys and our expert technicians are available for quick installation and repair assistance for all types of locks: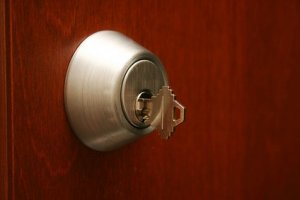 Such as:
Wait, there's more! You'll love our high-quality door installation and repair services that include:
Fire Doors
Front And Interior Doors
Sliding Glass And Steel Doors
Garage Doors
---
Helpful Tips From Our Experts
Whether you're at the office or standing outside your car, being locked out is never fun. Thankfully, there many ways to remedy the problem without having to call one of our professionals.
To DIY or Not DIY
Unfortunately, locks don't last forever. Whether due to overuse or simply misuse, there are certain situations that actually facilitate damage and/or destruction of locks much sooner than their estimated lifespan.
If your lock is no longer living up to its fullest potential, time is of the essence. You need to determine whether you can fix the problem yourself or you need to enlist the help of a trained locksmith. Although some people are handier than others, the last thing you want is to think you've fixed your lock, only to have it break again a few days later.
With that said, take a look below at several situations where you might need the help of a qualified locksmith:
Seizing Up
Probably one of the most common lock issues that happen when you least expect it. You insert your key into the lock only to find the lock refuses to turn. This major annoyance can be avoided by administering a little extra preventive TLC. If you try to force the key into the lock, you could completely damage the locking mechanism.
The solution:
Lubricating the keyhole may help to loosen any debris that's accumulated. You can also try inserting a cotton swab into the keyhole and see if you are able to remove any of the dirt that way. If neither of these methods work, it's best to enlist the help of one of our highly skilled locksmiths in Northwest DC.
We've Got Your Covered – Rain Or Shine
When the temperature drops, it's not uncommon for locks to freeze. Although this is certainly inconvenient, it's easily resolved with a little intuitiveness.
Try this:
If you find yourself in this sticky situation, try inserting a heated key into the lock. Simply dip your keys into a pot of hot water (very carefully). If you are locked outside, try putting your keys on top of your radiator until they warm up. If this doesn't work, contact one of your friendly locksmiths for further assistance.
---
Final Thoughts
No one enjoys being locked out, but knowing how to handle the situation makes all the difference. And while some situations are a quick fix, others may call for the specialized service of a professional locksmith. If you are in the Northwest DC area and find yourself in a jam, let DC Local Locksmith do the dirty work. Contact us anytime!
If it's an emergency don't hesitate