Professional Commercial Locksmith DC Services: Your Washington DC Trusted Partner
In Washington, DC, one name stands out for professional and mobile commercial locksmith services – DC Local Locksmith Experts. As business owners, you can place your trust in our skilled locksmiths. We're committed to helping you save time and money while ensuring security with fast service. As a bonded and insured locksmith company in DC, we offer free estimates to make your decision-making process seamless. Our wide range of commercial locksmith services encompasses various locksmith needs, from panic bar installations and access control systems to CCTV repairs and keyless entry lock installations. When it comes to different types of locksmith services, our affordable rates and expertise make us your go-to choice in the Washington, DC, area.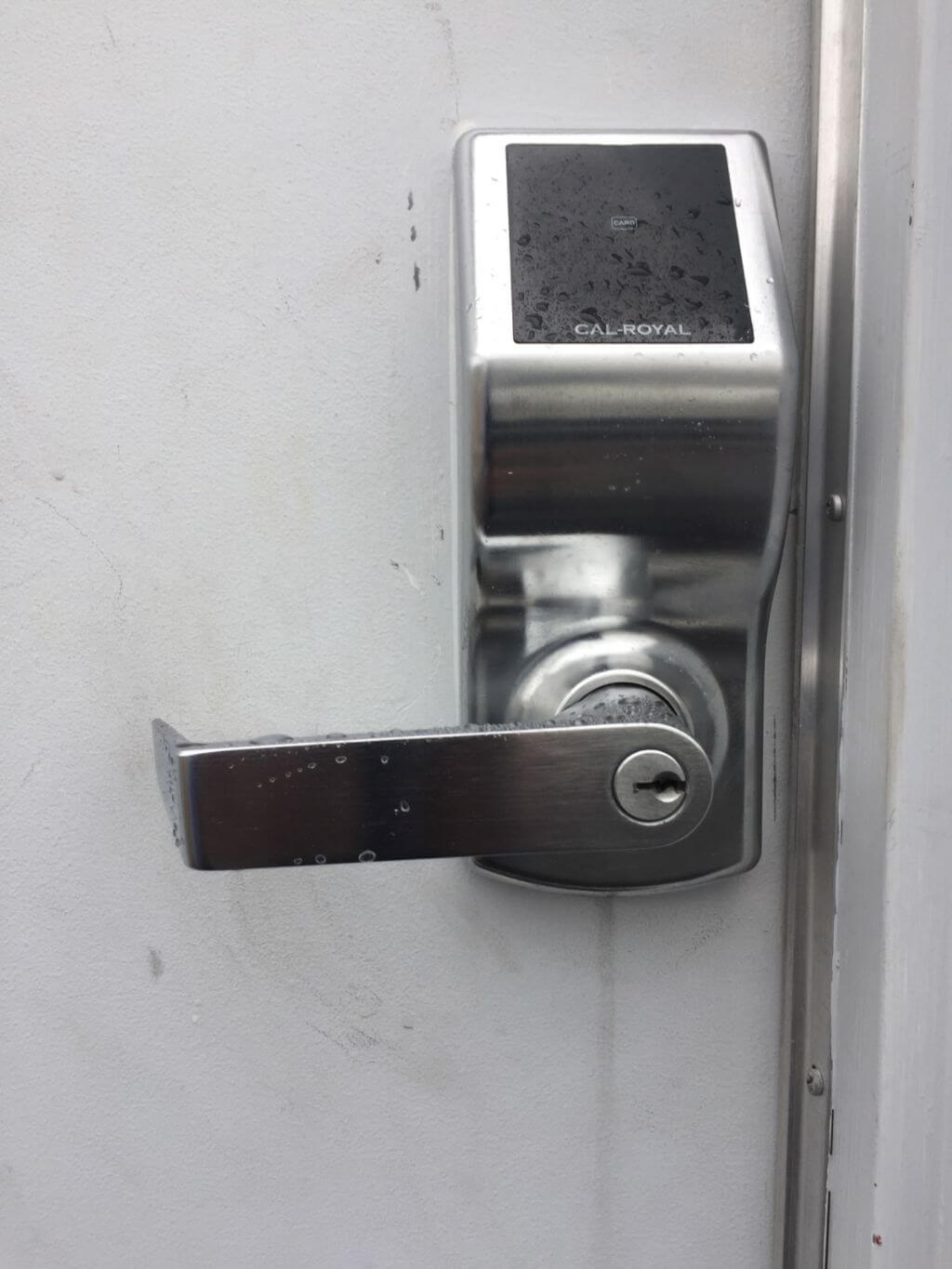 Bonded & Insured Commercial Locksmith Service in Washington, DC
5+ years of experience offering fast and friendly services. DC Local Locksmith Experts possess expertise in lock installations and repairs. Service requests at any time of the day or night receive a 30-minute response time. Our locksmiths are mobile, so they will come to you when you need our services.
Our Services: Your Reliable Commercial Locksmith in Washington DC Affordable DC Locksmith Services
DC Local Locksmith Experts offers commercial services for all business types, including industrial, professional, retail, restaurants, salons, stores, hospitals, and motels/hotels. From deadbolt locks to sophisticated keyless entry locks, the best commercial locksmith DC service is equipped to install and repair all commercial security systems. Our expert locksmiths can install, repair, and rekey mortise locks, profile cylinder locks, or high-security locks. Our rates are very reasonable, and we always provide the best upfront pricing before doing any work.
Master Key? Lock Rekeying? Lock Repair?
There are times when security may be breached on the premises of a business. During these times, you may require lock rekeying and, sometimes, lock change. Our expert technicians are there to provide 24/7 locksmith service to ensure your company's and employees' safety. Locks are rekeyed and changed on the premises. A set of new keys is given to authorized personnel. For commercial security needs in Washington, DC, and surrounding areas, call a knowledgeable locksmith in the District of Columbia with years of experience in the industry.
If there are problems with existing locks, our technicians can quickly carry out repair and maintenance work. The replacement of particular locks can be costly. Our DC commercial locksmiths will inspect your locks for any issues and provide a truthful quote. If the lock doesn't need replacing, it is only repaired. There are no concealed prices for small parts, labor, and lock products.
Locked Out of the Office?
Office lockouts occur at times that can be frustrating and may cause a significant disruption to your day. Our swift commercial locksmiths in DC can help relieve those anxieties with quick response times and professional office lockout service, including unlocking the door, rekeying the lock (if necessary), and providing spare or new keys. Save time and money by relying on a bonded and insured locksmith company that offers a free estimate. Complete locksmith service is only a phone call away in Washington, DC, and surrounding areas.
Commercial Services: Commercial Locksmith Washington DC,
Security is a priority for all commercial properties; your business is no exception. DC Local Locksmith Experts consider the type of lock security, including magnetic door locks and panic hardware for certain businesses. Magnetic locks are available for interior, entrance, and exit doors. The locks for entrance doors come with an emergency release and can be controlled to provide additional security. Our professional mobile locksmiths can also install and repair most brands and series of access control systems.
With 5+ years of experience, companies can expect fast and friendly services for installing commercial locks. One of the best benefits of using DC Local Locksmith Experts is the 24/7 locksmith service in Washington, DC, meaning we can come to service your locks at a convenient time. Our techs adhere to a strict timeline for customers for CCTV installation and to install automatic door closers.
Complete locksmith service is offered for small, medium, and large-sized businesses in Washington, DC, and nearby commercialized areas. Our local locksmiths provide installation and repair services for everything from panic bars to keyless entry locks.
For quality service and a trustworthy commercial locksmith DC businesses can trust, call the most reliable and honest company. Our call center is open 24/7 to take your calls. Services are available to customers daily, and we promise a 30-minute response time to schedule a professional to come to the place of business.
DC Local Locksmith is your trusted locksmith company in Washington, DC.
Don't hesitate to Contact Us: Ensure peace of Mind with the Best Residential Locksmith Services 24/7
If it's an emergency, don't hesitate to contact us. We are available 24 hours a day, seven days a week. With our reliable emergency services, you can rest assured that help is just a phone call away because your safety and peace of Mind are our top priorities. Please choose the best Locksmith in DC, and let us help you navigate through emergencies with our locksmith professionals.
Are you a locksmith in DC?
Yes, we are a professional locksmith company providing locksmith services in the DC area.
What Locksmith DC services do you offer?
We provide various locksmith services in DC, including automotive, residential, and commercial solutions.
How can I reach out to you? 
You can call us 24 hours a day for assistance. Our contact information is available on our website.
Do you offer automotive locksmith services in DC?
Absolutely, we specialize in automotive locksmith services to help you with lockouts, key replacements, and more.
What sets you apart as a locksmith company?
Our locksmith experts have years of experience and offer a comprehensive range of emergency locksmith services.
What are the locksmith services you provide in DC?
Our locksmith DC services cover residential, commercial, and automotive needs, ensuring a holistic solution.
If it's an emergency don't hesitate