Our
expert
technicians are ready to make spare keys for any foreign or domestic vehicle. We also provide car
lockout service
and unlock trunk and car door services wherever you are in the Washington, DC and surrounding area.
I Lost My Car Key!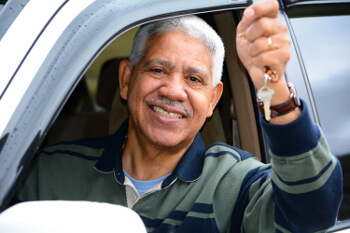 We replace lost car keys. Come to us at DC Local Locksmith Experts for help, or better yet let us come to you with our 24/7 locksmith service in DC and 30 min response time for your convenience. It does not matter if your vehicle is foreign or domestic our expert technicians are fast and friendly, and experienced with all makes and models. We will have you back in the driver's seat in no time at all.
We happily serve the Washington, DC and surrounding area providing our customers with excellent service and employ highly trained automotive locksmiths. We always provide you with upfront pricing for our services, whether you are in need of our DC car lockout service or just car key duplication in Washington, DC.
Friendly and Reliable Services
At DC Local Locksmith Experts we replace lost car keys with exactly what you need. Our expert technicians are ready to make spare keys for any foreign or domestic vehicle. We also provide car lockout service and unlock trunk and car door services wherever you are in the Washington, DC and surrounding area. Our mobile locksmiths provide a 30 min response time to your location with a fast and friendly, 24/7 locksmith service. Our technicians also provide services like key cutting and car key duplication at your convenience. We replace all types of car keys including fob, transponder, chipped, laser cut keys. We will meet your needs with the correct product.
We know things always seem to happen when you least expect it or when it's most inconvenient, so our friendly staff is up when you are, providing our 24/7 availability. If the need arises at 2 a.m., we understand, and our team of experts will bring our high tech equipment and tools to you. As bonded and insured locksmiths we stand behind all of our work ensuring that it gets done right. Our services are professional, reliable, affordable, and fast. So, you can rest assured that a local, bonded and insured technician will arrive and never perform work without giving you upfront pricing first.
We not only replace lost car keys, but we also provide ignition switch repair and replacement, along with lock rekey services, and lock repair. Just give us a call and we can complete the job quickly and accurately for you. Our team of highly trained professionals is here, ready to respond, whenever you call.
Choose a Friend to Lend You a Hand
No one likes to wait for long periods of time for service that is not personal. We understand at DC Local Locksmith Experts and enjoy providing 24/7 locksmith service to the Washington, DC and surrounding area. Here we can give back to our neighbors with friendly service from our mobile locksmiths who will arrive within our 30 minute response time to assist your needs. We pride ourselves on having fast and friendly services and a good reputation of helping our neighbors. That is why we only employ the best and most highly skilled technicians to provide a professional service with the friendly atmosphere in which we all enjoy. Our team will replace lost car keys on the spot and provide unlock trunk and car door services on any make or model.
Why go elsewhere to replace a key when we use the best high tech equipment available and provide upfront pricing. You can feel at ease knowing all of our highly skilled technicians are bonded and insured. When you call for service, whether it be to make spare keys,  general key cutting purposes, or for lost key replacement services in DC our we only provide the best for our customers. We can work on all makes and models of vehicles at your place. Being neighborly is what we do, with a friendly face and a kind word we can provide all of your lost car key services in the Greater Washington, DC and surrounding areas. Dc Local Locksmith Experts has skilled technicians that will come and fulfill your needs with competitive upfront pricing, honest service and an understanding which comes from our bond with the community.
If it's an emergency don't hesitate