Professional Washington DC Automotive Locksmith Services – Call Us Now!
For all your car locksmith requirements, including new car keys, ignition switch repair or replacement, car lockout service, and spare key creation, our responsive mobile locksmith service is one call away. With a guaranteed 30-minute response time, our team ensures a swift, hassle-free, and convenient locksmith experience. Our skilled mobile locksmiths are adept at handling door lock and auto locksmith needs for all car makes and models, including both foreign and domestic vehicles.
Expert Automotive Locksmith Services in DC: Your Trusted Locksmith Partner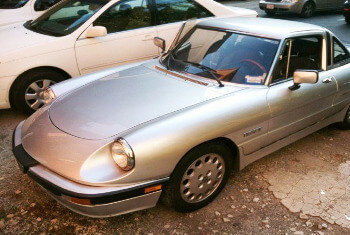 For those residing in Washington, DC, and its surrounding areas, having access to a 24-hour locksmith service is crucial. At times when this necessity arises, it's paramount for you, as a customer, to be connected with adept technicians and equipped with the latest tools. Our array of comprehensive locksmith services in DC stems from a trustworthy company.
Whether you find yourself locked out of your car, need a key made, require an ignition switch repair or replacement, or wish to create spare keys, our professional locksmiths in DC are at your service. With a commitment to a 30-minute response time and an array of convenient features, our mobile locksmiths ensure a swift, hassle-free locksmith experience, providing peace of mind. Equipped to handle a range of car makes and models, including both foreign and domestic, our experts are available 7 days a week. For a solution to your key-related challenges, don't hesitate to call us – your pathway to efficient and up-to-date locksmith solutions.
Contact Us for Locksmith Service in Washington
Throughout our years of dedicated service, Key Locksmith Washington DC has established a remarkable standing by offering customers transparent pricing and sincere, skilled assistance. Our team of extensively trained technicians and mobile locksmiths, who are both bonded and insured, is dedicated to swiftly and effectively assisting you in addressing your car door and lock concerns. We prioritize not only helping you get moving but also ensuring security and safety. Our expertise extends to advanced keyless entry systems, further enhancing your peace of mind. As such, we provide customers in Washington, DC, and surrounding areas with unparalleled services including:
car key duplication
car key cutting
car key extraction
ignition switch repair and replacement
transponder key programming and more!
We can help you to replace lost car keys and even repair car key fobs and remotes. Need to unlock your trunk and car door? 24-hour locksmith DC got you. If you need on-site and affordable car key replacement or duplication, our best locksmith technician offers the following key replacement and repair services:
transponder key programming
chipped keys
laser cut keys
broken car keys
smart car keys and more!
Experience Locksmith Services in Washington: Professional Solutions for Lock Changes and More
Experiencing a malfunctioning key that leaves you stranded on the side of the road is undoubtedly frustrating, and uncertainty about locksmith service costs only adds to the distress. At DC Local Locksmith Experts, we place a premium on transparency. We ensure that you're aware of the exact charges before any work is undertaken, eliminating any surprises. We also value swift response and round-the-clock availability.
Don't hesitate to reach out to the automotive locksmith DC team at DC Local Locksmith Experts when you're in need. Our comprehensive locksmith services for your vehicles are designed to swiftly address your concerns without causing any damage. Feel free to contact us whenever you require assistance, day or night. We serve areas like VA–McLean and are equipped to produce new keys if needed, so you won't waste your time. Our priority is to get you moving while prioritizing your security and safety. We're well-versed in cutting-edge keyless entry systems and can accommodate your schedule by offering appointments for your convenience. Whether you're at home or in the office, we're here to help.
Benefits of Opting for Our Locksmith in Washington, DC
Our team of expert technicians is not only highly qualified but also bonded and insured, ensuring your peace of mind while they work on your key fob, lock, or vehicle. You won't have to wonder about their competence. Our credentials are meticulously up to date, and our proven track record has led us to our current standing.
We prioritize transparency with upfront pricing, presenting competitive rates that align seamlessly with your budget. No mysteries, no surprises – you'll be informed of the costs before any servicing begins.
Count on us for comprehensive solutions, including laser cut keys, chipped keys, and transponder key programming. Our adept techs are well-versed in modern key fob technology, possessing both training and equipment to handle advanced car key components. Our mastery extends to all locking mechanisms. Renowned for arriving with the right tools, we ensure the job is done accurately the first time.
For swift and friendly service, available 24/7, trust our Metro 24 HR Locksmith experts. With a remarkable 30-minute response time, minor malfunctions won't hinder your day's plans.
Don't hesitate. Connect with the automotive locksmith DC team you can rely on for trustworthy quotes and professional service. We'll have you back behind the wheel promptly.
Look no further than DC Local Locksmith for your locksmith needs in Washington, DC, and the greater Washington DC area. We specialize in automotive locksmith requirements and provide services in Silver Spring, Suitland, and MD – Silver Spring. From ignition repair to key fob programming, our affordable prices and free estimates set us apart. Whether you've accidentally locked your keys inside or need a key copy, we're just a phone call away. For lock and key emergencies or general lock services, we're your go-to, providing locksmith services whenever you need them. We can even produce new keys and schedule appointments to suit your convenience, whether it's for your home or office.
FAQ 1: What steps should I take if I've accidentally locked my car keys inside?
If you locked keys in car, reach out to Metro 24 HR Locksmith, your trusted DC locksmith. Our professional automotive specialize in promptly assisting you in retrieving your locked keys from your car.
FAQ 2: How quickly can Metro 24 HR Locksmith respond to my call?
In case of an emergency situation, don't hesitate to give us a call. Our fast and friendly 24-hour service ensures a rapid 30-minute response time, meeting your locksmith service needs promptly.
FAQ 3: Can Metro 24 HR Locksmith assist with car key replacements?
Absolutely. Our skilled key locksmiths in DC are fully equipped to seamlessly provide replacements for car keys. Whether you've misplaced your key or need an additional copy, you can confidently rely on our expertise.
FAQ 4: In what areas do you offer locksmith services?
We cater to the DC area, encompassing 202 and its neighboring regions. If you're in need of a locksmith or seeking a locksmith near your location, our proficient DC locksmiths are at your service. We're ready to offer comprehensive lock and key solutions for your car, home, or office.
FAQ 5: Can I schedule locksmith services for my home or office?
Absolutely. Metro 24 HR Locksmith offers comprehensive services for both residential and commercial spaces. Our team is proficient in tailoring locksmith solutions to your specific requirements.
If it's an emergency don't hesitate